KÜCHENPROFI - PREPARE AND COOK WITH PLEASURE
---
Küchenprofi awakens the desire to cook, brings imagination and exciting recipes to the stove, encourages your own creative compositions, opens up new, unknown culinary worlds, makes the familiar extraordinary and successes commonplace.
With products from Küchenprofi, you can celebrate cooking events in your own home, with friends in a group or simply as a couple.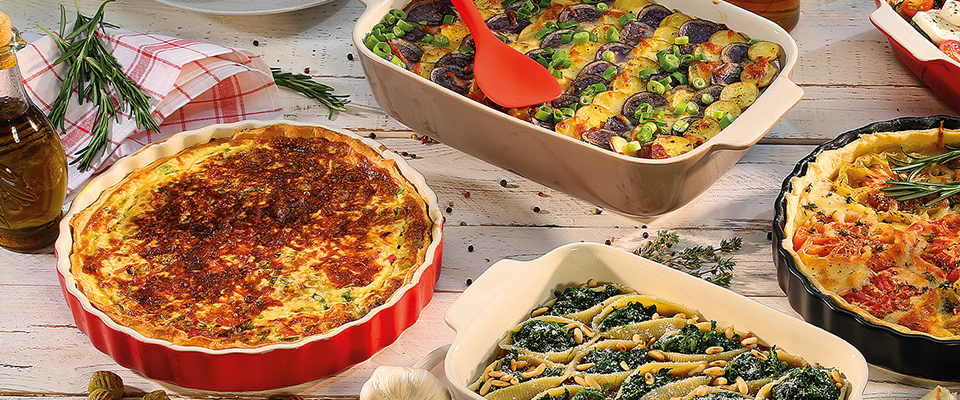 SERVING
With the colorful molds and pots, Küchenprofi brings color into everyday kitchen life. The articles made of high-quality ceramics are ovenproof, microwaveable and ideal for storage in the refrigerator. Thus, they are true all-round talents, because they also cut a good figure on the laid table. The practical helpers are odorless and tasteless and optimally suited for gratinating and gratinating.
mehr erfahren